The

Basics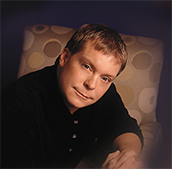 Al Denson was born May 13, 1960 in Starkville, Mississippi. In 30+ years of ministry, Al has found numerous ways to reach people for Christ at their level, regardless of age or background. As a Dove-award winning Christian recording artist, Al has been extremely successful, having 19 top ten songs (eleven of which hit #1) and inducted into the Christian music Hall-of-Fame in 2009. Al's compassion and encouragement for others is evident in all he does and he is nowhere near done using his creative talents.

The

Mission
"TO BE: a creatively driven artist that will lead the Christian Music Industry by providing the public with an excellent message of Christ through the talents God has given me. To always live the words I write in my everyday life through the actions I take and the words I speak. To maintain a high level of integrity in my dealings with people and to always strive for excellence in everything I do, as it is an expectation of myself and not just a goal."
– Al Denson

Innovation in Christian

Music and Beyond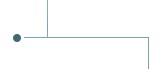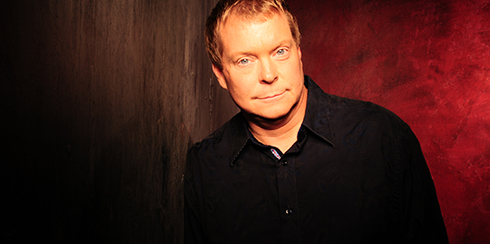 Al was the first Christian artist to incorporate video, including interactive video, in his concerts. This required two semi-trucks to travel on the tours, resulting in not just a concert but a unique and spectacular experience. In most cases, Al funded these tours himself. Always striving for to make the biggest impact possible, Al was also the first Christian artist to host and produce his own TV show as well as navigate the sometimes-tricky road to secular audiences by developing public school programs. Check out the navigation above for more info on both of these endeavors. For seven years, Al partnered with First Baptist Orlando and developed a ground breaking relationship between artist and church. Once a month, he would lead worship and assist with the team, including respected worship leaders Jeff Lawrence and Mike Haight.This set a precedent for churches embracing multiple worship leaders.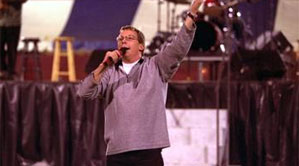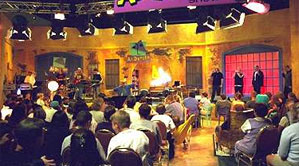 Immediately upon meeting Al, his heart for helping others is apparent. He has helped countless churches train choirs, hire worship leaders and teach music. He continues to strategize and assist labels, non-profits and publishers to this day, behind the scenes, never asking for recognition or fee. Dozens of artists, from #1 top sellers to brand new names, have been encouraged and mentored by Al. He has created two innovative conferences for worship and youth leaders, as well as been an integral part of Walt Disney World's Night of Joy. It is clear that even though he has chosen to step out of the spotlight, ministry is a passion for Al and he continues to use his gifts every day. While his critical and commercial success is astounding, it is Al's love for the Lord, his compassion and desire to improve the lives of all he meets that will be his legacy.

Plane

Crash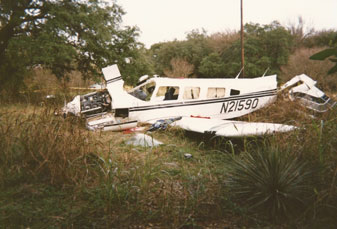 Al has lived his life with extreme passion and has many loves outside music and ministry. At the top of this list is flying. Al has had his pilot's license since the early 1980s and whether it was for business or pleasure, Al loved the chance to literally fly himself to wherever he was going. In December 1994, he unfortunately had a brutal, dangerous wake-up doing what he loved. At the height of his career, Al was in a deadly plane crash outside of San Antonio that took the life of a friend who was onboard that night. It was a miracle that Al survived the crash. He had broken multiple bones including both legs, needed 500+ stitches in his face alone. Doctors told Al he may never sing again. The losses that came from the crash could have been utterly devastating, easily ending his life or at least his career. While the crash broke Al's body, it did not break his spirit.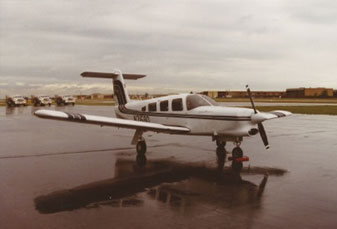 Although he was faced with potentially losing his passion (and his career!), Al persevered. Through prayer, faith, great doctors, support from family and friends and positivity, Al regained both his ability to walk and his health. In fact, to look at him now, you would never know how close he had been to death. He even flew in a small plane two months after the crash to overcome his fear. But the crash rebuilt him spiritually as well. Knowing that God had put him through this experience for a reason led to a period of reflection but also inspiration. Al didn't allow this to be a permanent setback; he embraced it and used it for the better. He has used his rare, near-death experience to relate to others in a very unique way and grow even deeper in his personal relationship with Christ. Al will have scars- both emotionally and physically- forever but they have never kept him down. Al's recovery is nothing but inspirational, a living example of using positive determination and faith in the Lord to overcome even the toughest of challenges.

School

Programs

So many times the reach of the church is unfortunately contained within the walls of the church building. Al was one of the first and only Christian artists to successfully minister in public schools. In 1997, Al began touring public schools. Al was able to encourage kids who already had a relationship with Christ as well as open the doors to those who were lost. Although he would make his faith known, state and federal law prevent proselytizing during school hours. Al created a program to encourage good character and morals – something even non-Christians all want instilled in their children- called "Who Are You in the Dark?" Combining an encouraging message with music, Al gained the attention and respect of the students. A great assembly during school was a huge part of the master plan, which was that Al would do a Christian concert that evening that all the students were invited to attend. Most of the time, these evening concerts were attended by not only the students but other friends and youth groups in the area, often exceeding 3,000 a night. In many cases, this was the first time these students had experienced God's teaching and love. Al had booklets on a myriad of topics- from abstinence to peer pressure to personal loss. All of these were in plentiful supply and free for students to take. Materials were given to youth pastors and kids were given Bibles as a way to leave an impression after the concert was over.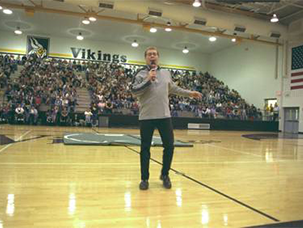 Half a million booklets were given to students throughout this time. After 9/11, an additional 300,000 of Al's booklet, "When Tragedy Strikes," were distributed in public schools and communities in New York to address the effects of the tragedy and help the students heal. The impact from these assemblies was astounding. School administrators, parents, students, teachers and pastors all responded with praise and accolades. Al brought in other artists and speakers who shared his heart for these events and they continued to grow. This encouraged Al to creatively delve deeper into ways he could reach other students, outside of the church. If you are curious about any of the issues discussed here or want to learn more about any important topics to young people, the booklets are available online here.
Who Are You in the Dark?

What does it take to build and maintain a strong character in today's world of temptation and pressure? More Info

When Tragedy Strikes

Life will always have losses. Unfortunately today there are more cases of mass tragedy than ever before. How do you move on when tragedy strikes? More Info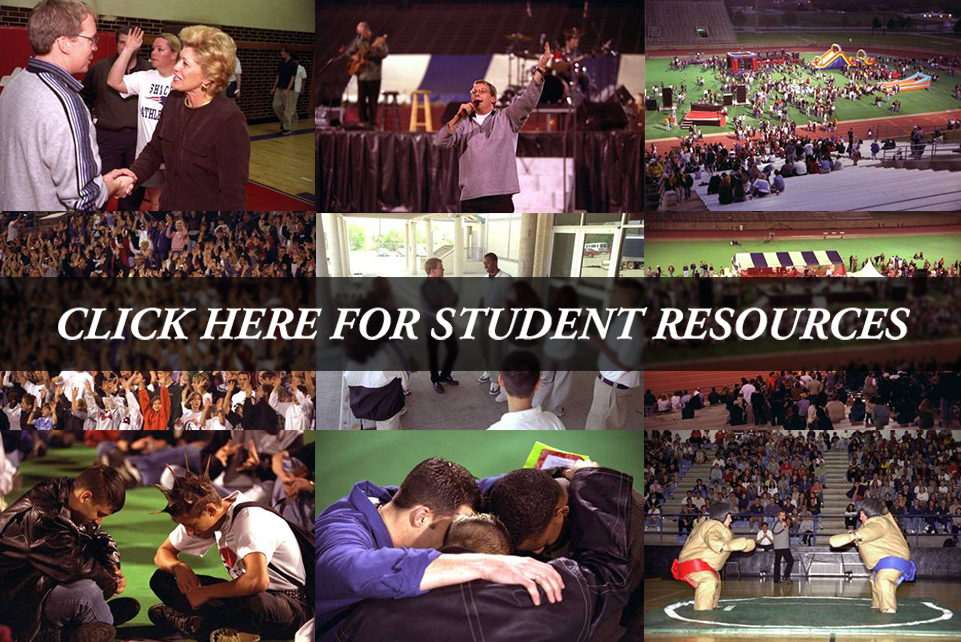 The Al Denson

Show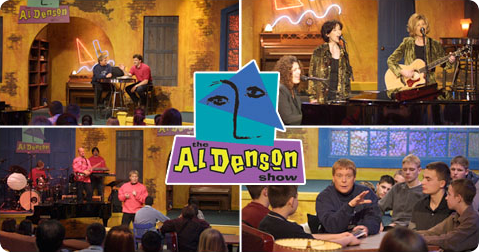 Al developed and hosted a TV show designed specifically for teens. The show aired for three seasons on the INSP network until the 96 episodes were eventually sold into syndication to ALL of the Christian TV networks. Produced by Stephen Yake, the show featured all kinds of guests from Tim Clinton, Dawson McAllister, Avalon, Nichole Nordeman and Salvador. Students had the opportunity through Al's website to submit questions that he would answer on future shows. Topics ranged from anger, loneliness, sexual abuse, prayer, fear, friendship, single parent homes and depression. Music, professional insight, a casual atmosphere with energetic pacing proved a hugely effective formula in reaching kids for Christ. For each show, Al offered free, original booklets for teens and viewers to download. These booklets coincided with the show and provided a chance to go deeper into Biblical perspectives. Topics ranged from Dating to the Fear of Failure – even to the truth behind Halloween! Poignant yet relatable, teens and parents alike praised the booklets. Even now no matter where you are in life, all of Al's 92 booklets are available to download for free. Please feel free to browse and download whatever is speaking to your heart today!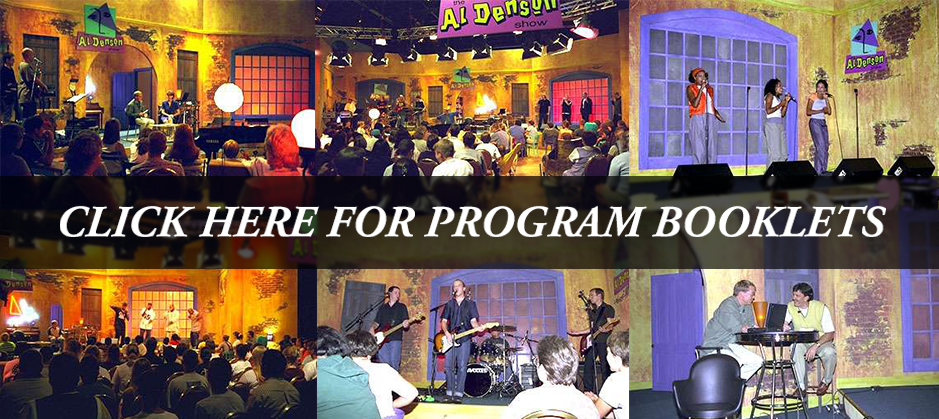 Speaker List
• Gospel Gangstaz • Danny Chambers • Avalon • LaRue • The Waiting • Ginny Owens • The Darins • Linda Mintle • Nichole Nordeman
• Big Tent Revival • Dawson McAllister • Anointed • Charles Sharpe • Age of Faith • Reggie White • Tracy Dawn • Aaron Benward
• Luna Halo • Ken Freeman • Margaret Becker • Michelle Tumes • Trinitee 5:7 • Eli • Room Full of Walters • The Elms
• Paula White • The Katinas • David Nasser • Tammy Trent • Jake • Tim Clinton • Solomon's Wish • SHINEmk • Bruce Marchiano
Episode Guide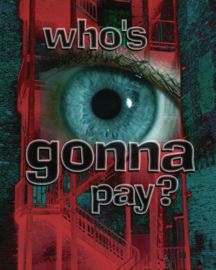 The Blame Game Guest: Gospel Gangstaz Music by: Gospel Gangstaz Description: Al talks with former gang members and ask the question whos to blame? Why do we blame others for things that happen our lives. These gang members grew up in south central Los Angeles. A seemingly endless cycle of poverty, absentee parenting, drug abuse, and violent crime that was bred by a desperation for survival, led them to a life as gang members. They now are living proof of the transforming power of Jesus Christ and that we cant blame others for the choices we make. Book Offer:Who's Gonna Pay–AVAILABLE
Praise and Worship Guest: Danny Chambers Music by: Danny Chambers and Brothers Keeper Description: Danny Chambers and Al look at Praise & Worship music and how the nations young people are taking hold of Praise & Worship Music. Book Offer:The Purpose and Power of Praise–AVAILABLE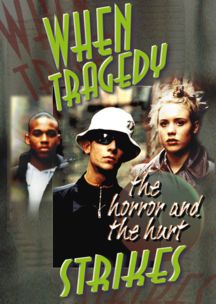 Millennium Generation and the Y2K Effect Guest: Jeff Calhoun Music by: Avalon Description: What do kids think about the NEW Millennium? Jeff Calhoun has done extensive studies on Y2K and the effects it may play on the nation and the world. Are kids scared? Are we as Christians prepared to help those who may suffer because of Y2K?? Book Offer:When Tragedy Strikes–AVAILABLE
Anger Guest: Floyd Dawson; LPC Music by: LaRue Description: We take a look at why people get angry and the effects of anger and how we can control and deal with this emotion in our lives. Who is to blame for anger in todays teen culture and more! Book Offer:Violence America's Anger Epidemic–AVAILABLE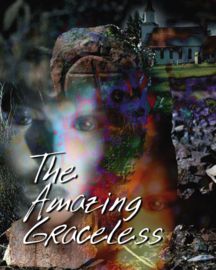 Why do Christians bury their wounded? Guest: Emory Gadd Music by: The Waiting Description: We take a hard look at how churches and Christians often do not help those who are hurting in the faith. Book Offer:The Amazing Graceless–AVAILABLE
Power of Abstinence Guest: Daryl Fitzgerald Music by: Ginny Owens Description: This show directly talks with students and adults on the issue of premarital sex. We explore the biblical perspective on why God advises us to wait. Why God create sex, and why He says its a good thing. Book Offer:How Does God Spell S E X–AVAILABLE
Teen Violence Part 1 Guest: Sabrina Steger Music by: The Darins Description: The first in a two shows dealing with the violence that has penetrated Americas teens. Sabrina Steger is the mother of Kayce who was killed at 15 during the Paducah High School shooting. Book Offer:Violence America's Anger Epidemic–AVAILABLE
Teen Violence Part 2 Guest: Linda Mintle Ph.D. Music by: Nichole Nordeman Description: The second of two shows addressing the issue of violence in Americas teen culture. Dr. Linda Mintle, author of "Kids Killing Kids" gives us insight on how to respond to the shocking teen violence that can affect every public school in America. Dr. Mintle offers parents and anyone who cares for a teenager practical help and biblical hope for today. Book Offer:Violence America's Anger Epidemic–AVAILABLE
The Great Debate – Contemporary Christian Music Guest: Bob DeMoss Music by: Big Tent Revival Description: Should Christian music have a beat? Is secular music OK as long as it has good morals? One of Americas leading conservative commentators on todays entertainment, Bob DeMoss discusses how we can think critically about the voices of pop entertainment from music, movies advertising, internet, and television. Book Offer:The Purpose and Power of Praise–AVAILABLE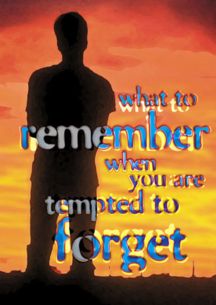 Loneliness – I am tired of being alone. Guest: Dawson McAllister Music by: Anointed Description: Al and Dawson McAllister address the #1 concern among kids today loneliness. They take a look at the family breakdown and other root causes of loneliness as well as offering hope to those who are suffering. Book Offer:What to remember when you are tempted to forget. –AVAILABLE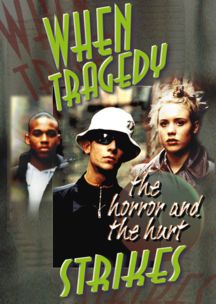 When Tragedy Strikes Guest: Charles Sharpe Music by: Age Of Faith Description: Tragedy is a fact of life. That is why the title of the show is "when" tragedy strikes not "if" tragedy strikes. Tragedy also takes on may faces from a death of a loved one, parents divorced, car accident, disease. We will discuss why God allows tragedy to strike and if He actually creates it. Book Offer:When Tragedy Strikes–AVAILABLE
Praise & Worship Guest: Jeff Calhoun Music by: Al Denson Description: Are you on a Praise and Worship Diet? Al and Jeff Calhoun discuss the importance of having music that draws us to worship part of our daily lives. The show will also feature footage from Al's television special – An evening of Praise with Al Denson – and songs from his latest recording project From This Day On. Book Offer:The Purpose and Power of Praise–AVAILABLE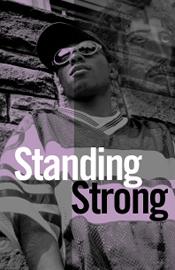 How do I take a stand for Christ? Guest: Reggie White Music by: Clear Description: Footballs Reggie White shares his testimony of standing for Christ when its not the popular thing to do. Al and Reggie discuss how kids are normally bolder than our parents in this area and that parents need to set the example for our kids and get involved in their kids lives. They discuss areas in our lives where we as Christians may compromise when we shouldn't. We as Christians may be the only Bible people may ever read. Book Offer: Standing Strong Book Offer:Standing Strong–AVAILABLE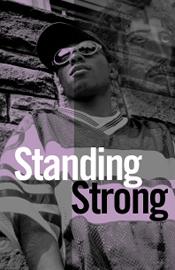 Bible Clubs in Public Schools Guest: Benny Proffitt Music by: Tracy Dawn Description: Al and First Priority founder Benny Proffitt discuss students rights as Christians in their Public Schools. They discuss practical steps to get Bible clubs started on their campuses and how students and student leaders can get involved. Book Offer:Standing Strong–AVAILABLE
Hollywood / TV Media Exposed Guest: Dr. Ted Baehr Music by: Luna Halo Description: Dr. Ted Baehr, an expert on Hollywood, the media, and the effects on today's culture, discusses what todays' kids are watching and playing as video games and the effects it is having on them. Parents need to know what their kids are watching and playing. Also, where are are kids getting their values – from home or the media? Book Offer:Garbage In Garbage Out–AVAILABLE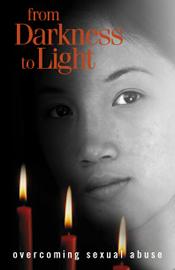 Overcoming Sexual Abuse Guest: Ken Freeman Music by: Margaret Becker Description: Al, with the help of Ken Freeman and Dr. Tim Clinton of the AACC, discuss how to deal with this issue and how many kids are going through this everyday. Many times the problem goes unchecked. They provide some beginning steps to dealing with the problem that include forgiveness and learning to love with the love of God. Book Offer:From Darkness to Light – Overcoming Sexual Abuse–AVAILABLE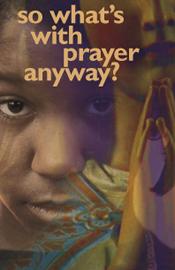 Prayer Guest: Tim Jones Music by: Michelle Tumes Description: Why does God never answer my prayers? What is prayer? If God is such a good God, why doesn't he answer our prayers all the time? How Should I pray to God? Answers to these questions and more will be the topics of discussion. Book Offer:Prayer–AVAILABLE
Self Esteem Guest: Michelle McKinney Hammond Music by: Trinitee 5:7 Description: Al and special guest Michelle McKinney Hammond discuss the reasons behind poor self esteem and how parents can effect a child's self esteem? The show also addresses how often the mistakes we make effect how we feel about ourselves. Al gives answers and provides steps to improve your self esteem. Book Offer:The Rx for Healthy Esteem–AVAILABLE
Tattoos and Body Piercing Guest: Eli Music by: Eli Description: A tough topic to discuss with many opinions – Al takes a look at why tattoo's and body piercing is so popular in today's culture. Why do people get these? What is their motive – appearance, peer pressure, fad? What do we think God thinks about this Book Offer:Parent / Teen Relationships 101–AVAILABLE
Love Is A Choice – Part 1 Guest: Rob Mallan Music by: Room Full of Walters Description: What can I do to make my family life at home good? Al gives practical answers to families about how kids and parents can get along better. What are the problems that many families face and what can we do to fix these problems of communication, being too busy, not enough time. Parents will be challenged by this show to make their kids and family priority # 1. Book Offer:The Rx for Healthy Esteem–AVAILABLE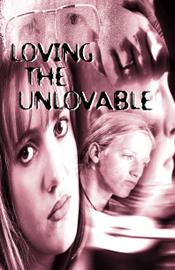 Love Is A Choice – Part 2 Guest: Larry Keefauver Music by: The Elms Description: How can I love my child when I don't like them? This show takes a look at how parents can win back their kids. It shows parents a perspective of what kids are dealing with these days, and takes a hard look at what parents can do to be pro-active in their kids lives instead of re-active. Book Offer:Loving the Unlovable–AVAILABLE
Guilt and Shame Guest: Paula White Music by: The Katinas Description: How do I get rid of the guilt and shame of my past? Al talks about guilt, shame and bitterness and what they can do to our lives if left unresolved. Al and Paula give practical answers to these and other issues surrounding these feelings that EVERYONE has at some point in their lives. We have hope when we accept forgivness. Book Offer:Moving from Guiltsville to Graceland–AVAILABLE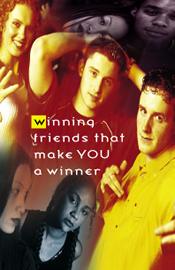 Friendship Guest: Donna Otto Music by: Jeff Calhoun Description: This show addresses friendship – types of friends, beig vunerable in relationships, picking good friend, characteristics of a True Friend. We look at how we each can be role models for friends and discuss how our actions are often molded by who we hang out with – our friends. What kinda of friend is Jesus in our lives and why He is so important as the center of every true friendship. Book Offer:Winning friends that make you a winner–AVAILABLE
Freedom From Fear Guest: David Nasser Music by: Brothers Keeper Description: Through the testimony of youth speaker David Nasser, Al discusses what fear is and the different stages of fear. What do we do when we are uncomfortable or are afraid? What are the safeguards we put up in our lives when we are uncomfortable or afraid? Can we have freedom from fear? Answers to thes questions and more on this show. Book Offer:Freedom from Fear–AVAILABLE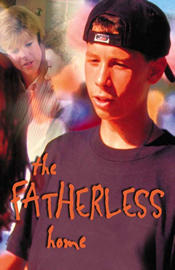 The Fatherless Home Guest: Beau Egert Music by: Al Denson Description: It has been said that the single greatest social problem facing America Today is the growing absence of fathers from their children's homes. Half of all the children born in the U.S. today will spend 50% of their childhood in a home that has no father figure. The impact of this fact on this generation is staggering. We must recognize and be sensitive to the very special needs that these children have. The church must stand in the gap. The Word of God promises that God will be a father to the fatherless. They must come to know that there is a father who can be trusted and will never leave them or forsake them. Book Offer:The Fatherless Home–AVAILABLE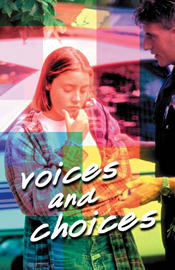 Voices & Choices Guest: Billy Beacham Music by: Tammy Trent Description: Why do we make the choices we do? How can I begin to make wise choices? Who are the "voices" in my life that influence the decisions I make? Book Offer:Voices and Choices–AVAILABLE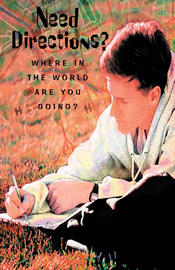 Where in the World are you going? Guest: Curt Miller Music by: Jake Description: There is an epidemic of "aimlessness" among teens today. Even "generation X" seems to have little direction in life. We talk about the importance of having goals in our lives. The dangers of drifting through life. If your goal is nothing then you are sure to reach it. Book Offer:Need Directions–AVAILABLE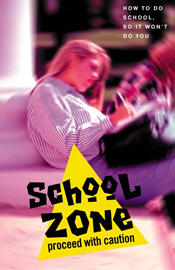 How to do School, So it Wont do You Guest: Richard Fowler Music by: Tracy Miller Description: A majority of kids today are either "just getting by" in school or not making it at all. There are many reasons for this: undiagnosed learning disabilities, never learned to study or read, afraid to try for fear of failing, lack of parental involvement, no accountability, distracted by other problems in life. This is a huge issue. If kids don't learn to "do" school, school will be their "undoing". Book Offer:School Zone–AVAILABLE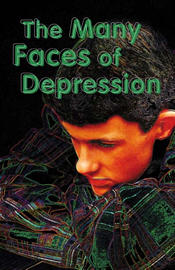 Dealing with Depression Guest: Tim Clinton Music by: Solomons Wish Description: Everyone gets depressed at times, but for some people it can become a way of life. Understanding what it is and isn't, and how to deal with it so it doesn't destroy your life. Book Offer:The Many Faces of Depression–AVAILABLE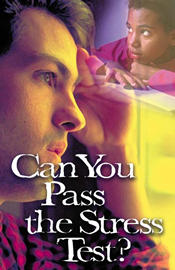 Learning To Handle Stress Guest: Richard Fowler Music by: SHINEmk Description: Stress seems to be killing everyone today (some literally) and teens are no exceptions. The world in which we all have to live is only going to get more stressful, so what do we do? How do we learn to handle stress? Did Jesus have to deal with stress? What can we learn from Him? Book Offer:Can You Pass the Stress Test?–AVAILABLE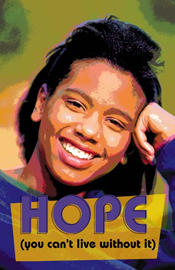 Hope Guest: Bruce Marchiano Music by: Aaron Benward Description: Hopelessness is running rampant today. Because of this many people are simply existing, living for the moment, with little or no regard for the value of life, theirs or anyone else. Humans must have hope to really live. What is hope? How can Christians become encouragers to fellow believers and the "voice" of hope to the lost? Book Offer:Hope (you can not live without it)–AVAILABLE
Racism Guest: Rolf Weichhardt & Deon Plaatjies Music by: Khanyisa Description: Red and yellow, black and white, yes we are ALL precious in God's sight. Understanding and accepting the differences in others. What should a Christian's attitude be toward those other races? Book Offer:All in the Family–AVAILABLE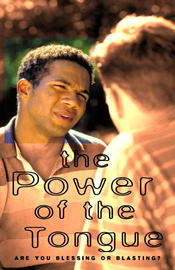 The Power of the Tongue Guest: Eastman Curtis Music by: Chonda Pierce Description: The bible says that in our tongues lies the power to either bless or curse. We take what we say so lightly sometimes, but God says what comes out of our mouth reflects what is really in our hearts. Can the tongue be tamed? Book Offer:The Power of the Tongue–AVAILABLE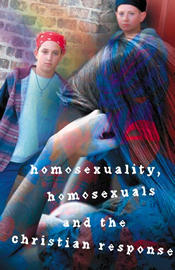 Homosexuality Guest: Wade Richards Music by: Nicol Smith Description: Many teens today are struggling with this issue. Many Christians are struggling with how to respond to this issue. What does God say? Can you really love the sinner and hate the sin? Is it possible to deal with this matter in a compassionate, yet straightforward way? Book Offer:Homosexuals and the Christian Response–AVAILABLE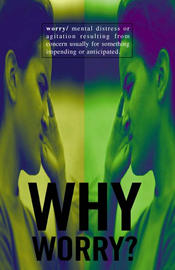 Worry Guest: George Stull Music by: Salvador Description: If 90% of the things we worry about never happen, then why do we worry so much? Is worry a sin? How can I stop? Book Offer:Why Worry?–AVAILABLE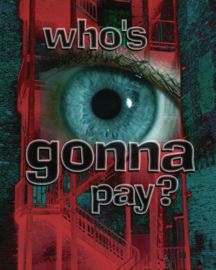 Kids in Crises Guest: Charles Sharp Music by: Riley Armstong Description: Teenage crises have become almost epidemic in our country involving some of the following: abuse, pregnancy, alcohol, drugs, running away, suicide, and trouble with the law. Hurting kids need help, and parents need answers and support. Book Offer:Who's Gonna Pay–AVAILABLE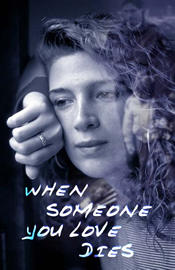 When someone you love dies Guest: Barry St. Clair Music by: Heather Miller Description: How do you get through it? How do you go on with your life? Do you ever get over it? Does the pain and emptiness ever go away? Book Offer:When Someone You Love Dies–AVAILABLE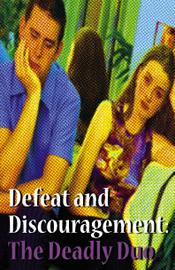 Defeat, Discouragement, and Rebounding from Failure Guest: Dr. Rick Fowler Music by: Grits Description: There are probably not two more deadly weapons in Satans arsenal than defeat and discouragement. They deprive us of our confidence and leave us feeling hopeless. These two arrive on the scene whenever we fail. They will show up in all of our lives at some point and the key to dealing with them is to understand that there is a big difference between failing and being a failure. Failure is an event, not a person. Book Offer:Defeat & Discouragement–AVAILABLE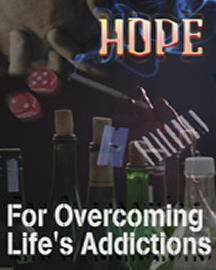 How to Overcome Addictive Behavior Guest: Dr. Rick Fowler Music by: All Together Separate Description: Peer pressure, curiosity, or rebellion can cause teens to experiment with things that are potentially addictive before they are mature enough to realize the danger involved. As a result, many young people today find themselves hopelessly enslaved by alcohol, drugs, pornography, gambling, and smoking. God created us to be mastered. If we arent surrendered to the Lord Jesus Christ as master, by default we will be mastered by other things. Jesus wants to and is able to break the chains of addiction that bind them. There is hope for overcoming addictive behavior. Book Offer:Hope for Overcoming Lifes Addictions–AVAILABLE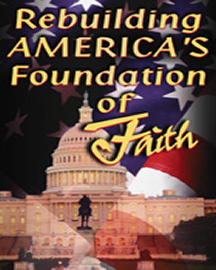 America: Still One Nation Under God? Guest: David Barton Music by: Aurora Description: Sadly, most teens today know little of the principles on which this nation was founded or of the people that put those principles in place. As a result much of their religious heritage is being lost and they dont even know it. "One nation under God" and "in God we trust," have come to mean little or nothing to the majority of Americans today. America was built on three pillars: faith, family and freedom. We must let this generation know about our countrys spiritual roots before the America we know and love completely disappears into history. Book Offer:Rebuilding Americas Foundation of Faith–AVAILABLE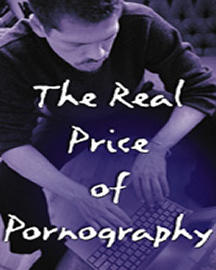 Pornography Guest: Henry Rogers Music by: Satellite Soul Description: Pornography takes what is meant to be beautiful, complex, and relational and reduces it to its lowest common denominator–a sex-object. It demeans human beings. Some people feel that involvement with pornography is harmless but it is dangerous and addictive. As the addiction worsens the conscience is deadened, and bored by passive involvement, few can resist the urge to act out what they have seen. With easy internet access, this has become epidemic among teenagers. What does God say? Book Offer:The Real Price of Pornography–AVAILABLE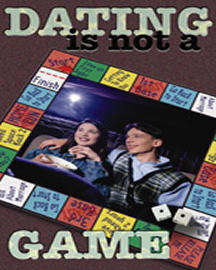 Dating is Not a Game (Part 1) Guest: Jillian Chambers Music by: Phil Joel Description: Nothing causes teens as much stress and distress as relationships (or the lack of) with the opposite sex. The pressure they face in this area is intense, and the questions that Christian teens have about dating are many. The Bible provides complete guidelines for healthy relationships with the opposite sex. Teenagers need to understand that dating is not a game to be played, but a serious part of life that can either propel them to future happiness, or start them down a path of heartache and destruction. Book Offer:Dating is Not a Game–AVAILABLE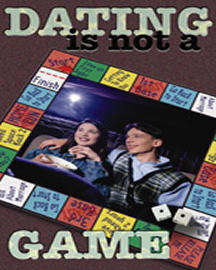 Dating is Not a Game (Part 2) Guest: Joshua Harris Music by: New Attitude Description: Nothing causes teens as much stress and distress as relationships (or the lack of) with the opposite sex. The pressure they face in this area is intense, and the questions that Christian teens have about dating are many. The Bible provides complete guidelines for healthy relationships with the opposite sex. Teenagers need to understand that dating is not a game to be played, but a serious part of life that can either propel them to future happiness, or start them down a path of heartache and destruction. Book Offer:Dating is Not a Game–AVAILABLE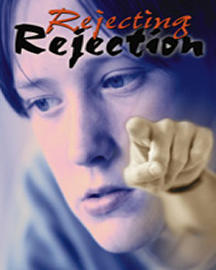 Rejection Guest: Dr. Tim Clinton Music by: Zoe Girl Description: Rejection is a trait characterized by an impaired ability to give or receive love. The number of teenagers today suffering from the effects of severe rejection is at an epidemic level. Rejection is anything that conveys to a child that he is unloved or unwanted. The consequences of rejection are very serious and always lead to rebellion in one form or the other. Parents must understand the importance of making their children "feel" loved and accepted, and kids need to understand that even if no one else does, God loves and accepts them unconditionally. Book Offer:Rejecting Rejection–AVAILABLE
Forgiveness Guest: Tierce Green Music by: Basix Description: Nothing is more important to a Christians mental, physical, emotional, and spiritual health as learning to forgive. Teens need to know why this is so important, and how they can learn to forgive even what seem to be the most "unforgiveable" offenses. Book Offer:The Freedom of Forgiveness–AVAILABLE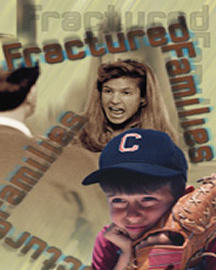 Divorce Guest: Dr. Tim Clinton Music by: David Byerley Description: Nothing rocks a childs world like divorce. God ordained the family unit as the basic building block of society. He gave parents the responsibility of being loving and faithful to each other. This was to provide the models after which children could pattern their lives. When Gods plan is ignored, divorce is the result and the consequences are awesome. Children always pay the biggest price. Teens need to learn from their parents mistakes, and not go on to perpetuate the cycle of divorce. The fracture that occurs with a divorce must be "set" properly so healing can take place, or the victims will be handicapped and limp for the rest of their lives. Book Offer:Fractured Families–AVAILABLE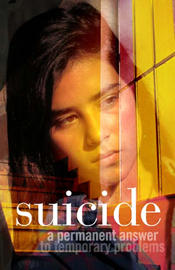 Suicide Guest: Dr. Tim Clinton Music by: Al Denson Description: Being a teenager today isnt easy. Young people, as well as adults, have to deal with difficult decisions and unbelievable pressures every day. Many teens feel that they are not able to cope, and that there is no one who either cares enough or is able to help them. The pain of failure, rejection or loss is driving a teenager in America to take their own life every two hours. We want to offer hope in the midst of all their hopelessness. Book Offer:Suicide–AVAILABLE
Attitude is Everything Guest: Curt Miller Music by: Sammy Ward Description: The single most important decision a teen can make on a day-to-day basis is their choice of attitude. It is more important than their I.Q., what other people think of them, their circumstances, their looks, their abilities, or the home from which they come. Yet most teenagers dont realize that they can choose their attitude. When attitudes are right, theres no mountain too high, no valley too low, and no challenge too great. Book Offer:Attitude is Everything–AVAILABLE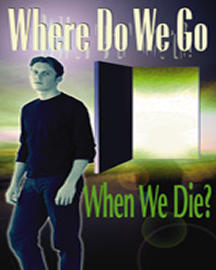 Where do We go When We Die? Guest: Jim Engle Music by: Tree 63 Description: Teenagers have a lot of questions about heaven and hell and what happens at the point of death. This is an honest, straight- forward interview with someone who is sound Biblically. It is a warning about the seriousness of eternity, but also an encouraging message of hope for Christians who may not realize all they have to look forward to. Book Offer:Where Do We Go When We Die?–AVAILABLE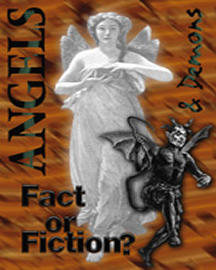 Angels & Demons: Fact or Fiction? Guest: Ron Rhodes Music by: Basix Description: There are a lot of misconceptions out there about angels and demons. Hollywood and even some unscriptural teaching by Christians have given teenagers the wrong idea about this topic. This interview is done by a scripturally sound, well informed, balanced person. Book Offer:Angels & Demons: Fact or Fiction?–AVAILABLE
Resolving Conflict Guest: Tim Clinton Music by: Sierra Description: To live is to have conflict in relationships–this is human nature. This is real life, even for Christians. How does what God says about resolving conflict vary from what the world says? Should we attempt to have peace at any cost? Book Offer:Peacemaking God's Way–AVAILABLE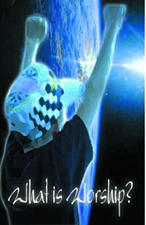 What is Worship? Guest: Dennis Jernigan Music by: Dennis Jernigan Description: What is real worship? Is it simply a style of music or a designated time during a church service? What does worship mean to God? How important is it in the life of a Christian? Is it something we can learn to do, or is it an attitude of the heart? How is worship expressed every day in the life of a child of God? What are some hindrances to living such a life? Book Offer:Worship–AVAILABLE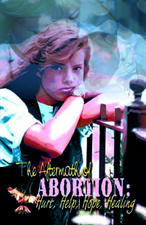 The Aftermath of Abortion Guest: Chris Jackman Music by: Cheri Keaggy Description: The controversy over abortion continues to swell in this country and emotions run high on both sides of the issue. As Christians we believe abortion to be a sin and a national disgrace. But, after the debate is over and the politicians and the protesters have gone home, what happens in the life and heart of the individual who has had an abortion? What is the real story? Can anyone pick up the pieces of an often shattered life and put them together again? Book Offer:The Aftermath of Abortion–AVAILABLE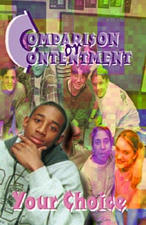 The Sin of Comparison Guest: Dave Edwards Music by: Scott Krippayne Description: Comparison is the biggest breeding ground for unhappiness, discontent, and self-pity, and misery. It is a sin and one of the deadliest sins for a Christian. God has made us all different for a reason. The sooner will appreciate and accept that fact the better off we will be. Book Offer:Sin of Comparison–AVAILABLE
Surviving the Loses of Life Guest: Charlie Sharpe Music by: Al Denson Description: You don't have to live in this world for very long before you experience loss. Whether it be the loss of a friend, a boyfriend or girlfriend, a job, a dream, a spouse, a financial loss–all of these are about losing and they all hurt. How do you recover? Can life be good again? Is it possible to go on? Book Offer:Surviving The Losses of Life–AVAILABLE
The Occult Today: WICCA Guest: Steve Russo Music by: Circadian Rhythm Description: The word occult mean "hidden, not easily understood." Satan is the master at hiding the truth and deceiving. He has a way of making evil look good, and the unacceptable look acceptable. Witchcraft is the latest trend among middle and high school youth. Teens practicing Wicca use Christian terms to describe their beliefs and practices, which can confusing and deceptive to teens. The Bible warns Christians to be beware "less we, too, be deceived." What is Wicca and how can Christian teenagers be on their guard so they won't be lured into this evil world? Book Offer:Wicca: The Deceptive Side of Evil–AVAILABLE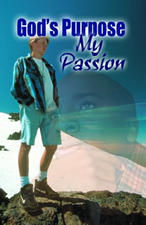 Finding God's will for my life Guest: Curt Miller Music by: Al Denson Description: "God's will" always sounds so mysterious and confusing. Could it really be simpler than we think? Are we making finding God's will for our lives harder than it should be? God creates and ordains each of us to be born at a certain point in history to fulfill a certain destiny that no one else can fill. What is your destiny? Someone once said, "If you will find your passion you will never work a day in your life!" Could God's plan for you actually include something you are passionate about? Book Offer:God's Purpose – My Passion–AVAILABLE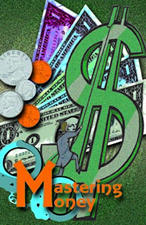 Mastering Money Guest: John Morgan Music by: Al Denson Description: Someone has said, "Man was created to be mastered. If he isn't mastered by the Lord Jesus Christ, he will by default be mastered by other things." The majority of people today, including some Christians, are allowing their money to master them, instead of mastering their money and as a result, are in bondage. Many are looking to money and material things to validate their worth as individuals. Is money a bad thing? Is it wrong to have "stuff?" How can you master money, so it won't master you? Book Offer:Mastering Money–AVAILABLE
Christian Character Guest: Billy Beecham Music by: Al Denson Description: The issue of character is one you hear discussed everywhere today from politics to the classroom. How important should character be to a Christian? Should our standard of character even be higher than the rest of the world's? Why do so many Christians seem to be living lives with "conflicting values?" Christians are to live "noble" lives which Webster describes as "of lofty lineage, characterized by virtue, high-minded, excellent, honorable, worthy, and righteous." Our character should be different. Book Offer:Christian Character–AVAILABLE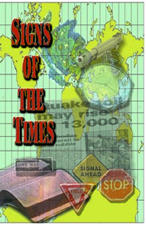 Signs of the Times Guest: Thomas Ice Music by: Basix Description: What will the days before Christ returns be like? What are the "signs" the Bible speaks about? Do we have reason to panic or to be afraid? According to God's Word, what should the attitude of Christians be as we await the second coming of Jesus? Book Offer:Signs of the Times–AVAILABLE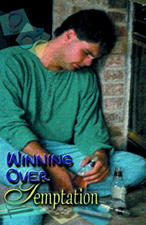 Winning over Temptation Guest: Rick Caldwell Music by: Al Denson Description: Most Christians seem to believe that fighting temptation is a losing battle. Is temptation a sin? Was Jesus ever tempted? What does the Bible say about temptation? Is it realistic to believe we can actually "win" over temptation? Book Offer:Winning Over Temptation–AVAILABLE
Parent Teen Relationships Guest: Lamar Slay Music by: Al Denson Description: A child's concept of God is shaped more by their relationship (or lack of it) to their parents, then by any other influence in life. The teen years are a difficult time of transition not just for the teenager but for his parents as well. The emotional wounds parents inflict, whether intentionally, or unintentionally, are the deepest and most long-lasting a person will ever receive. Many people carry the wounds from their teenage years with them for the rest of their lives. On the other hand, God holds teenagers accountable for their attitudes and actions toward their parents. It takes care and sensitivity on both sides to grow and strengthen these most important relationships. Book Offer:Parent / Teen Relationships 101–AVAILABLE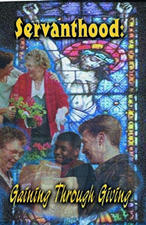 Servanthood Guest: Emory Gadd Music by: Salvador Description: What does it really mean to be "Christ-like?" The word "Christian" literally means "little Christ." The first followers of Jesus were called Christians because they were "like Christ." If one word characterized the life of Jesus is Servanthood. He is our example and the Bible makes it very clear that the true essence of life for a Christian is giving, not taking. Book Offer:Servanthood–AVAILABLE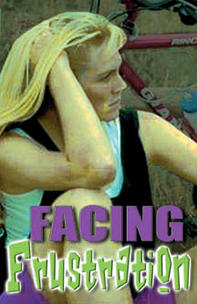 Facing Frustration Guest: Dave Edwards Music by: Jeff Deyo Description: When our expectations and reality clash, the result is frustration. Relationships, school, work, finances–all of these are breeding grounds for frustration. As unpleasant and painful as times of frustration can be, God wants to use them to do a work in our lives. Book Offer:Facing Frustration–AVAILABLE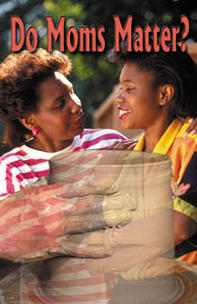 Do Mom's Matter? Guest: Karol Ladd Music by: Jason Ingram Description: The Bible says that a virtuous woman is more valuable than rubies. Is that still true today? Do we really need Moms? Can they be replaced? What is the real worth and value of a Mother in her children's lives? How important is she? How much and what kind of influence does she have? Book Offer:Do Mom's Matter?–AVAILABLE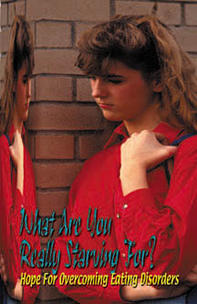 Hope for Overcoming Eating Disorders Guest: Dr. Linda Mintle Music by: According to John Description: It is believed by most professionals that as many as 10% of teenage girls in the United States suffer from an eating disorder, and the average age of these girls is getting younger all the time. Although not as widely discussed, we know now that eating disorders are also a problem for many teenage boys, as well. Most people are familiar with anorexia and bulimia, but do not realize that in both cases, food, or the avoidance of food, is not the real problem. This is only a symptom of underlying emotional turmoil. Is there hope for those with eating disorders? Book Offer:Hope For Overcoming Eating Disorders–AVAILABLE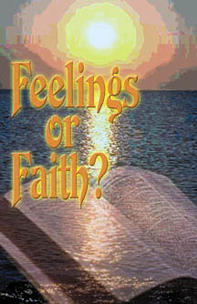 Feelings or Faith? Guest: Steve McVey Music by: Paige Description: Our culture says if you feel a certain way then it must be true. We make decisions based on our feelings and not on facts. Feelings are important and should not be denied or ignored, but they are highly unreliable and not to be trusted–they should certainly not be the basis of the decisions we make. This has spilled over into the Christian community and many of us believe that our relationship with God is based on how we feel. We think unless we are "high" or "on fire" for God that there is something wrong with us or our relationship with God. This is dangerous and wrong theology. Book Offer:Feelings or Faith?–AVAILABLE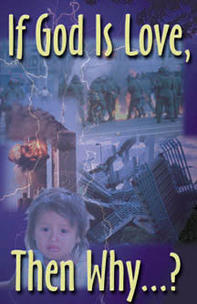 If God is Love… Then Why? Guest: Jim Thomas Music by: Al Denson Description: There is so very much pain and suffering in this world–so many things that just don't make sense. Why do bad things happen to good people? Where is God when it hurts? How can God be love and allow so many horrible things to happen? We must learn to trust God even when we don't understand. Book Offer:If God is Love… Then Why?–AVAILABLE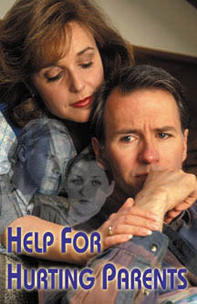 Help for Hurting Parents Guest: Dr. David Moore Music by: Paige Description: There are many good Christian parents who are living with great grief and guilt because they have older children who have either not embraced the things of the Lord or have wandered away from God and are involved in sinful lifestyles. Is there any help for hurting parents? Does our perfect Heavenly Parent have any hope to offer them? Book Offer:Help for Hurting Parents–AVAILABLE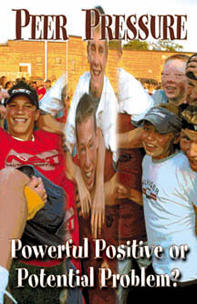 Peer Pressure – Powerful Positive or Potential Problem? Guest: Dawson McAlister Music by: Jeff Deyo Description: All of us recognize the power of peer pressure in our lives. How strong that pressure is in our lives will be determined by several things. Do you know what they are? Most of the time we only think of peer pressure in a negative context, but peer pressure can also be a positive thing if you know the secret. Book Offer:Peer Pressure–AVAILABLE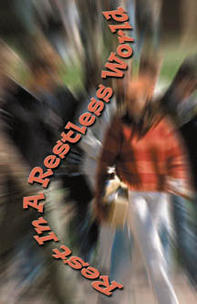 Rest in a Restless World Guest: Patrick Klingaman Music by: Stefani Kelly Description: Our culture moves at such a breathless, reckless pace that most of us know nothing of rest–in fact, we feel guilty when we even slow down, much less, rest. It seems that we are working harder and longer, but falling further and further behind. We are on a crash-course for disaster unless we learn how to rest, not just physically, but emotionally and spiritually, as well. Book Offer:Rest in a Restless World–AVAILABLE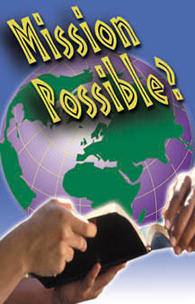 Mission Possible? Guest: Ron Luce Music by: Al Denson Description: In the book of Matthew, Jesus gave the "Great Commission" to His disciples before He went back to heaven. He commanded that they go to "the uttermost parts of the world and make disciples." Was Jesus just talking to His disciples that day? Was that verse intended only for professional missionaries or could Jesus have been talking to all Christians? How "mission-minded" are you? Is it really possible to reach our world for Christ? Can teens make a difference? Book Offer:Mission Possible?–AVAILABLE
What's the big deal about church? Guest: Danny Chambers Music by: Description: Today it seems that more and more Christians claim to be "in love with Jesus, but are divorcing themselves from the church." Why? What is going on? Is the church really important today? Can a Christian walk with God and live his life apart from the church? Book Offer:What's the big deal about Church–AVAILABLE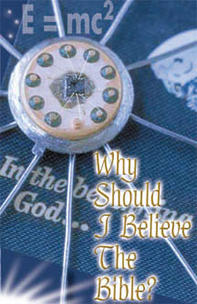 Why should I believe the Bible? Guest: Ron Rhodes Music by: Selah Description: Everything about Christianity is based on the Bible. How do we know the Bible is really God's Word? Could it be just a book written by men? What makes it different from other "religious books?" Is it really without error? Can it be trusted? Book Offer:Why should I believe the Bible?–AVAILABLE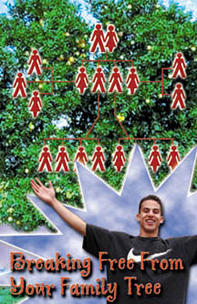 Breaking free from your Family Tree Guest: Dr. Tim Clinton Music by: Greg Long Description: "Do as I say, not as I do." How many times have we heard our parents say that? Yet, no matter how much we don't want to be like our parents, most of us end up with lives that have remarkable similarities to our parents. Unless we are able to break free from their behavioral patterns, we will go on to repeat their same mistakes. The Bible says that the sins of the fathers will be passed from one generation to the next. What can you do to today to keep this from happening in your life, and in the lives of your children and grandchildren? Book Offer:Breaking Free from your Family Tree–AVAILABLE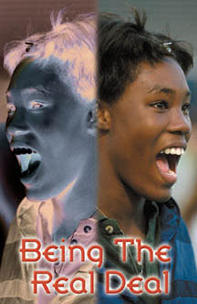 Being the Real Deal Guest: Danny Chambers Music by: Description: In a world of virtual reality and artificial intelligence, there is little that seems to be as it appears on the surface, and most people are no different. How can our world believe the claims of Christ unless they can first believe Christians are for real? Being an authentic Christian day in and day out, not wearing a mask or playing a game, being the "real deal," is vital if we are going to make an impact for Christ in this world. Book Offer:Being the Real Deal–AVAILABLE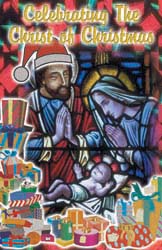 Christmas: Celebrating the Christ of Christmas Guest: Al Denson Video from Heartland Music by: Description: Have Christians today fallen into the same frantic, frenzied, materialistic, mind-set of the unbelieving world? How did Christmas start and how did it get to this point? How should Christians celebrate Christmas? If Jesus were here to plan His own party, how would He want us to honor Him? Book Offer:Celebrating the Christ of Christmas–AVAILABLE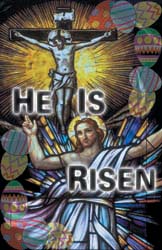 Easter: He Is Risen Guest: Steve Russo Music by: Anointed Description: What is Easter really about? How should Christians celebrate the oldest and most important holiday of the Christian church? What is the real significance of the resurrection and how did we get from that to the baskets, eggs, candy, and clothes? Book Offer:He Is Risen–AVAILABLE
Halloween: The Truth About Halloween Guest: Steve Russo Music by: Jason Ingram Description: Many Christians today either particpate or allow their children to participate in Halloween thinking it to be innocent and harmless fun and fantasy. The truth is that Halloween is neither innocent or harmless. It is a sinister and evil celebration whose real roots and meaning fly in the face of everything godly. Book Offer:The Truth About Halloween–AVAILABLE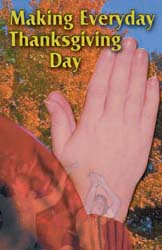 Making Everyday Thanksgiving Day Guest: Charles Sharpe Music by: Jeff Calhoun Description: Why and to whom were the Pilgrims giving thanks on that first thanksgiving so long ago? In the selfish, self-centered 21st century, has their message and the meaning been lost in the last almost 400 years? Why is it important to be a thankful person? Book Offer:Making Everyday Thanksgiving Day–AVAILABLE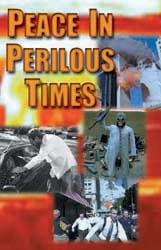 Fear: Fear Not-Is That Possible, God? Guest: Steven Benson Music by: Al Denson Description: We live in a world filled with crime, terrorists attacks, nuclear and biological weapons, and evil of every kind. Many people, including Christians, live in a constant state of fear and anxiety, yet the Bible says over and over again, "fear not." Is it really possible to live without fear and to have peace in the middle of the storms of life? Here is one young man's true story of such an experience and of the incredible peace God gave him when it seemed his life was about to be over. Book Offer:Peace in Perilous Times–AVAILABLE
Failure: Down But Not Doomed Guest: Curt Miller Music by: Stefani Kelly Description: Failure is an event, not a person yet many of us see ourselves as failures simply because we have failed. If this is your mind-set, you will never succeed in life. Failure can either be a springboard or a stumbling block for you, the choice is yours. Learning to respond properly to failure is one of the most important lessons you can ever learn in life. Book Offer:Down But Not Doomed: Failure Can Be Your Friend–AVAILABLE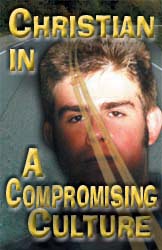 Christians in a Compromising Culture Guest: Billy Beachum Music by: Jeff Calhoun Description: Every day the line between right and wrong seems to get fainter, as a society moves that line farther and farther to the left. Has God changed His mind about sin? What does the Bible say about issues like drinking and gambling? What is real holiness? Can a Christian still live a holy life in a compromising culture such as ours? To whom will we listen? What will be our measuring-stick for right and wrong? Book Offer:Christian in a Compromising Culture–AVAILABLE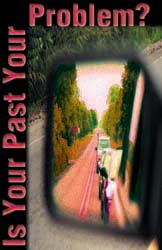 Is Your Past Your Problem? Guest: Bob George Music by: Greg Long Description: Is your past ruining your present? Is your past making your future seem dim, as well? The Bible says that we are to "forget what is behind" so we can reach for what is ahead. How does one do that? Is it possible to make peace with your past? Can you really change? Book Offer:Is Your Past Your Problem?–AVAILABLE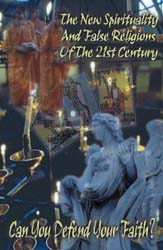 The New Spirituality & False Religions Guest: Ron Rhodes Music by: According to John Description: We are living in the most secular, yet "spiritual" society that has ever existed. Almost everyone seems to be searching for God, truth, enlightenment and universal peace. Spiritualism, cults and new religions are exploding upon the scene in unprecedented numbers. Christians must be able not only to protect themselves from these false teachings, but to defend their faith. The challenges, Christians will face in the 21st century, will require giving God our very best. Book Offer:Can You Defend Your Faith?–AVAILABLE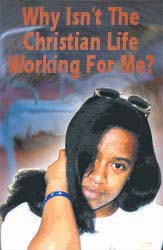 Why Isn't the Christian Life Working…? Guest: Steve McVey Music by: Woody Rock Description: Have you been trying to live a "good Christian life" but the harder you try, it seems the more you fail, and the more you fail the more frustrated you become? Are you ready to throw in the towel? Well, you aren't alone–it's a big club. Don't give up, there is hope. Book Offer:Why Isn't the Christian Life Working for Me?–AVAILABLE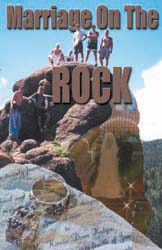 Marriage on the Rock Guest: David Moore Music by: Woody Rock Description: With the divorce rate in this country somewhere between 50% and 66%, the majority of marriages are ending up on the rocks. Sadly, there is little difference between the divorce statistics in the church and outside the church. The effects of this on our children and on our society are devastating. What has gone wrong? Is there any hope? How can we begin to build marriages on "THE Rock"? Book Offer:Marriage on the Rock–AVAILABLE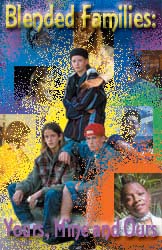 Blended Families Guest: Dr. Linda Mintle Music by: Selah Description: With the divorce and remarriage rate at an all-time high in this country, there are now more blended families than traditional ones. Many times children find themselves in new situations they did not choose and over which they have no control. Adults find themselves trying to parent children who many times are resentful and angry. Is it really possible to make a family from the fragments of broken homes and lives? Book Offer:Blended Families: Yours, Mine, and Ours–AVAILABLE

Fun

Facts
In 5th grade, Al sang and played piano for the first time as a performer. The song was "Bridge Over Troubled Water."

Al grew up with music and at a young age led multiple types of services at his home church in Houston, Sagemont Church.

At age 18, Al played piano for Bob Hope's USO tour as well as Kenny Rogers.

Al has either sang or toured with almost every major Christian recording artist there is.

Al connected with the Southern Baptist Youth Conventions and provided music at conferences across the country. He developed a niche for youth and became the go-to artist for these kinds of events, all before signing to a label.

These experiences that led to a longstanding, successful collaboration with Dawson McAllister. Al led the worship for the popular youth conferences for nine years.
Al was signed with Benson Records and Springhill/Word Records during his career.
Al has been nominated for five Dove awards, including Song of the Year. For a full discography including track listings, lyrics and notes please click here.

Al originated a first-of-its-kind, Dove-award winning, cassette/book combo for youth leaders to get their students more engaged in worship called Al Denson Presents the Youth Chorus Book, Vol. I, II and III.

Al partnered with both Billy and Franklin Graham, providing music for their Crusades as well as going to Bosnia in 1996 to deliver gifts for Operation Christmas Child.

Al has authored two books: "I Gotta Know" answers tough questions facing students today and "Take Me to the Cross" as a companion to his eponymous CD, which was a 45 day teen devotional. Both are available in the store.
Al has been a guest on hundreds of TV shows, radio shows and taped programs. He produced and hosted a number of projects including:
"Parent Factor" on American Family Radio (AFR) which gave advice and principles for parents of young people in today's world
"An Evening of Praise with Al Denson," a special concert taping
"Reasons" and "The Extra Mile" companion videos to his bestselling CDs "Studio 828"
"The Al Denson Show" (For more on The Al Denson Show, click here.)
Questions &

Answers
Favorites
Food – Grilled cheese or lobster
Restaurant – Ruth's Chris Steakhouse
Candy – Sour Skittles
Pizza – Cheese
Vacation Spot – Anything with water
Color – Blue
Movie – Liar Liar, Christmas Vacation
TV Show –24…and Fox News
Ride at DisneyWorld – Toy Story
Song you've written – Take Me To the Cross
Country/place you have sung in – Thule, Greenland
Album you made – Be the One
Christian artists – Steven Curtis Chapman, Michael W. Smith, Wayne Watson
Praise song – Forever Reign
Scripture – Jeremiah 29:11
Quote – "You know whats good about banging your head against the wall?… It feels good when you stop."
Year of school – All of them
Sport to watch – Football
Sport to play – Basketball
Car – GMC Yukon Denali
Airline – Southwest and American
Store – Any ATV/power-sports store
Season – Spring or Fall
Time of day – Morning and night
Pet you've had – Dog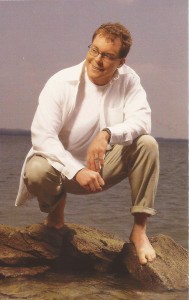 Firsts
First car you ever had: Mach 1 Mustang
First time performing alone on stage: 5th grade (the song "Bridge Over Troubled Water")
First time you felt God's call on your life: At my great grandmother's funeral, when I was 19
First song you ever wrote: "I Kissed Her Lips and Left Her Behind for You"
First celebrity crush growing up: Mary-anne from Gilligan's Island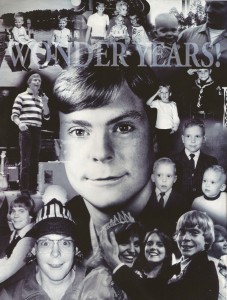 Additional
What church do you attend?: Gateway
What's a cool fact about you? I have licenses for realty, truck driving, pilot, driving and am a certified scuba diver
Best practical joke you have ever played: Too many to name!
Most embarrassing moment: Falling off stage at a concert in Houston, I got hurt in an area people don't like to talk to about…in front of 4,000 people. It took 15 minutes for me to be able to sing again.
Who was the biggest influence on your career? My youth pastor and a guy named Al McDonald
What's on your bucket list? Read "The Christmas Story" at the Candelight service in Epcot at Walt Disney World
What's the hardest lesson you ever had to learn? No matter what, I needed to depend on God.
How many continents have you sung on? All!
Craziest thing you have ever done: I'd just gotten my driver's license and I took my little brother into my parents' bedroom and said we were going to see my aunt and uncle…they said "OK," not thinking much of it. So we drove the 14 hours to see them. My parents freaked.